3 - 23 Kingsway, Cronulla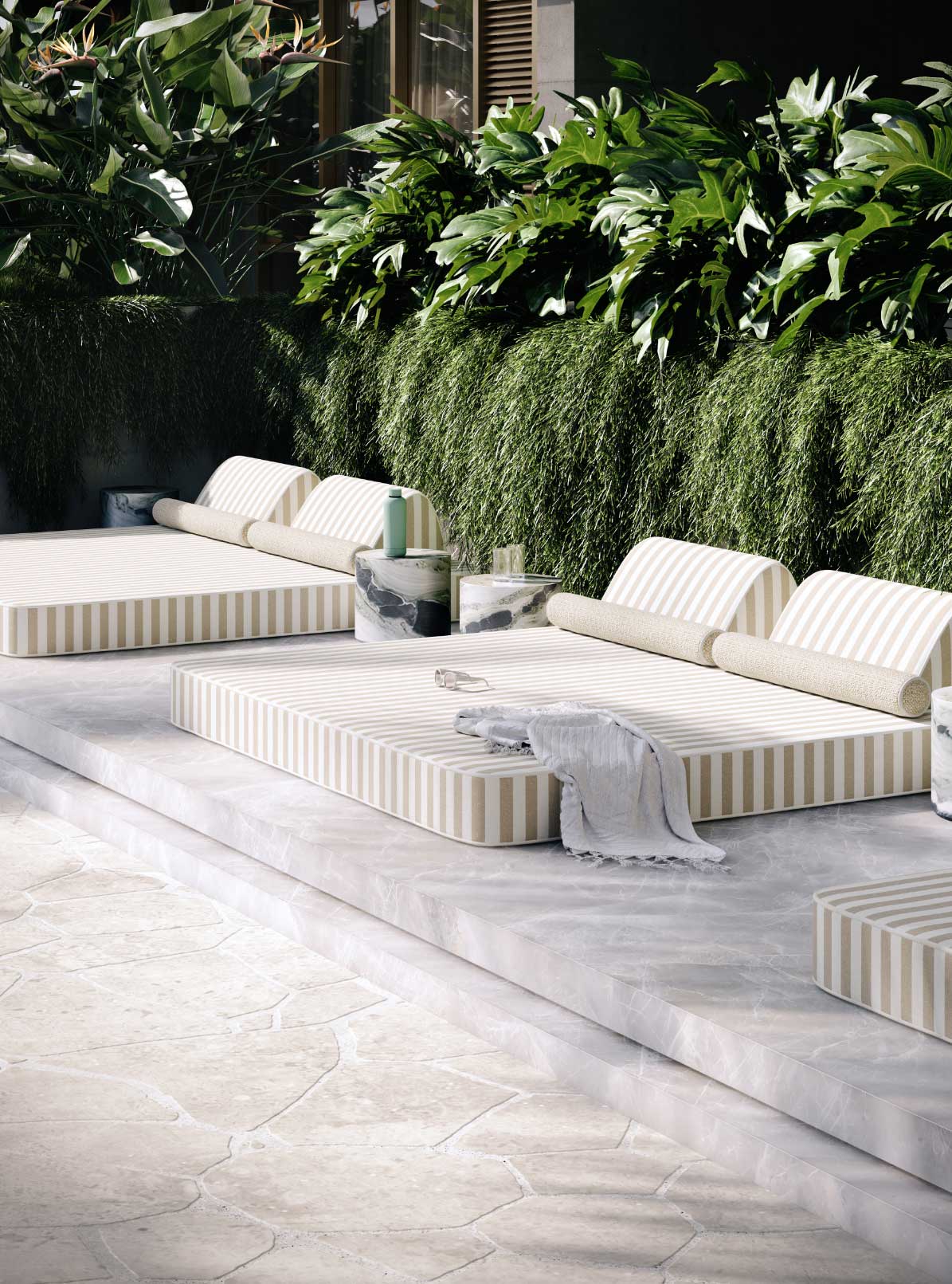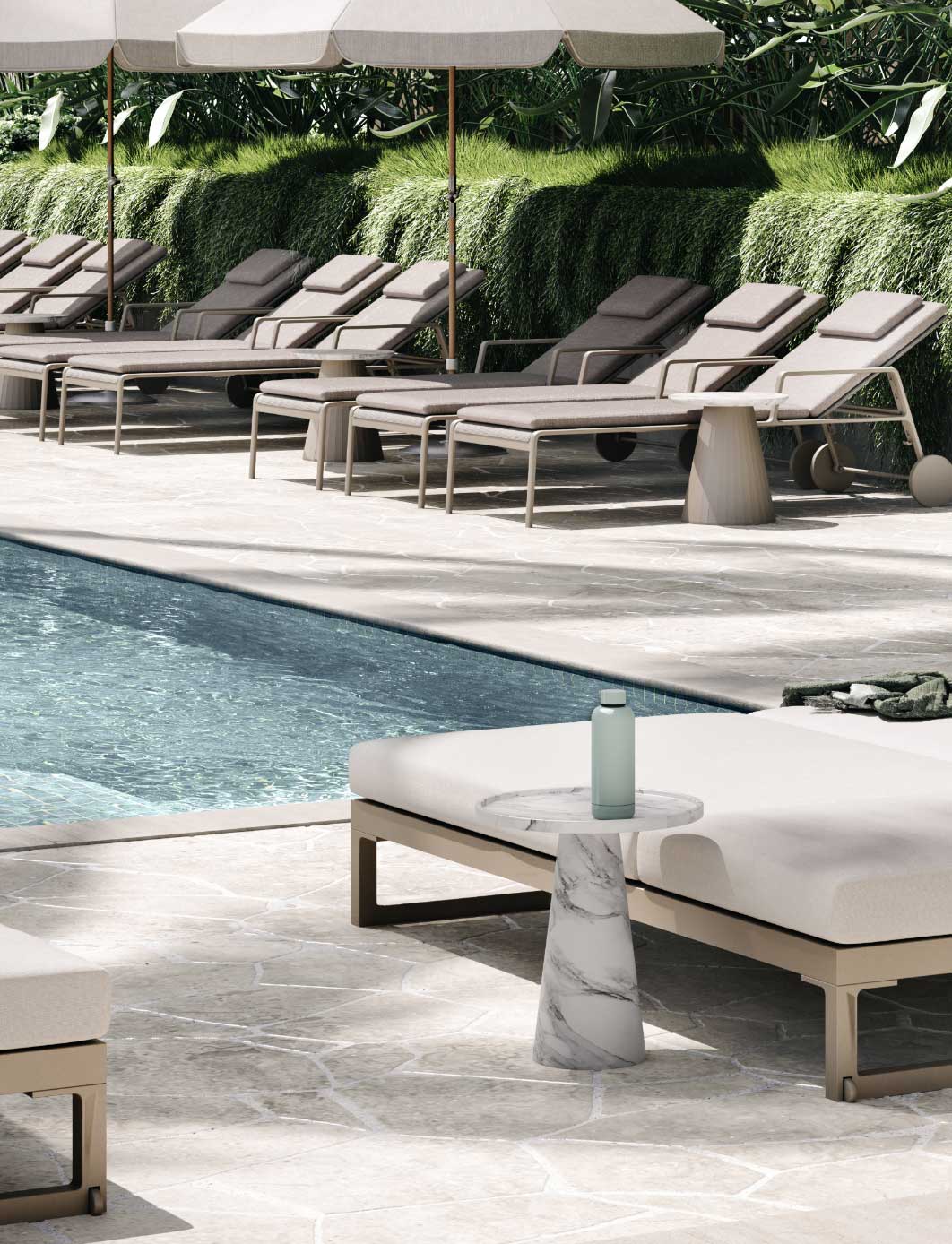 Dive Into Exclusive Resort-Style Facilities

A crystal-clear resort-style open air pool is a luxurious and rejuvenating addition to life at Vue, for residents' exclusive enjoyment.
Embrace the serene surroundings of our open-air resort-style pool, offering a unique and soothing experience that promotes relaxation and reduces muscle tension, making it easy to surrender to tranquility or focus on your workout.
Incorporate regular lap swimming into your fitness rituals, or simply immerse yourself in the warm waters of the pool to wash away the strains of your day. With comfortable lounge chairs and ample space to relax, the pool is the ultimate destination for indulgent self-care and restorative wellness.

Vue's poolside daybeds are the ultimate oasis to rest, relax, entertain friends, and enjoy the ambiance of our exclusive resort-style facilities, day to night, with ample shade for those seeking respite from the sun.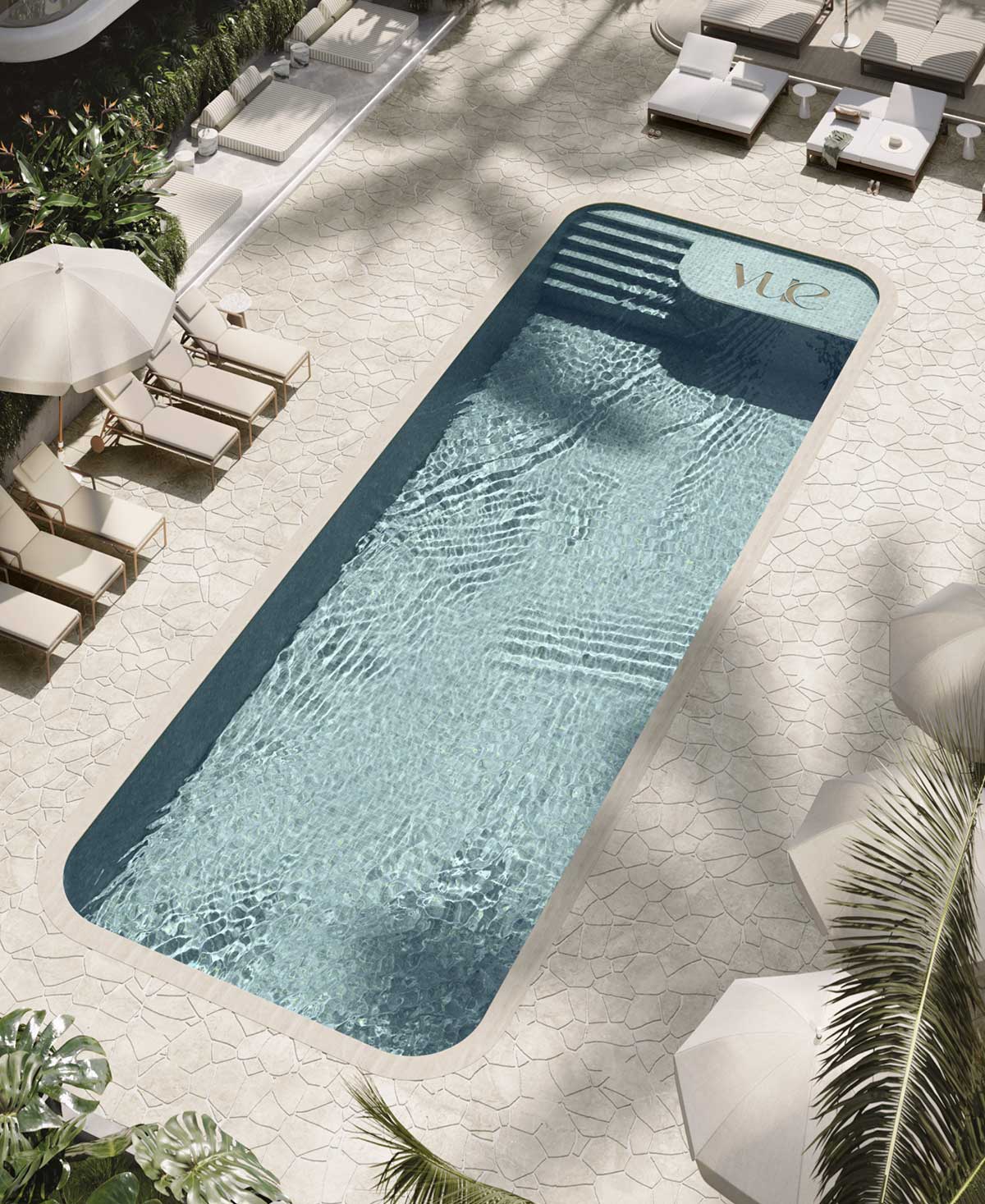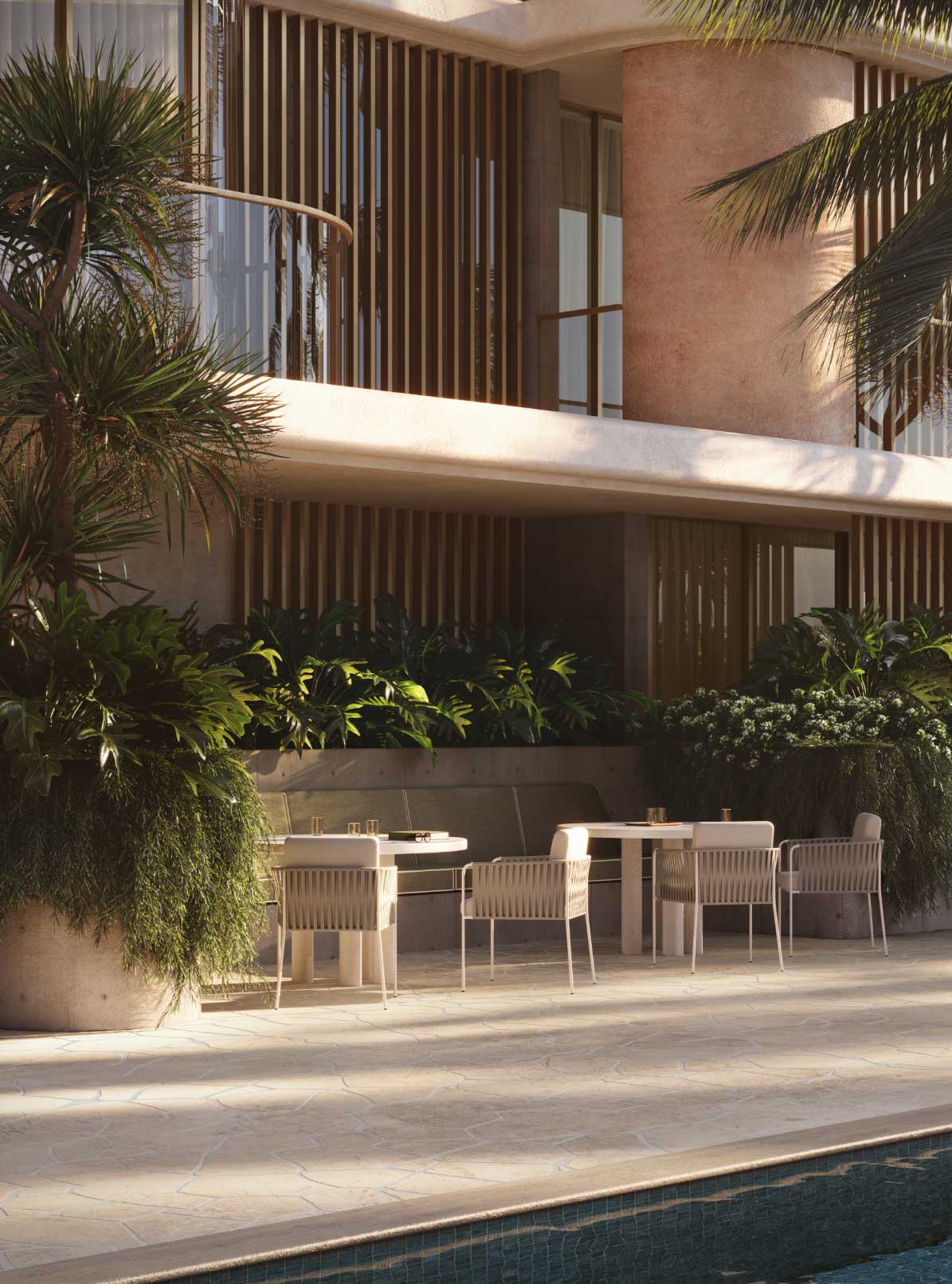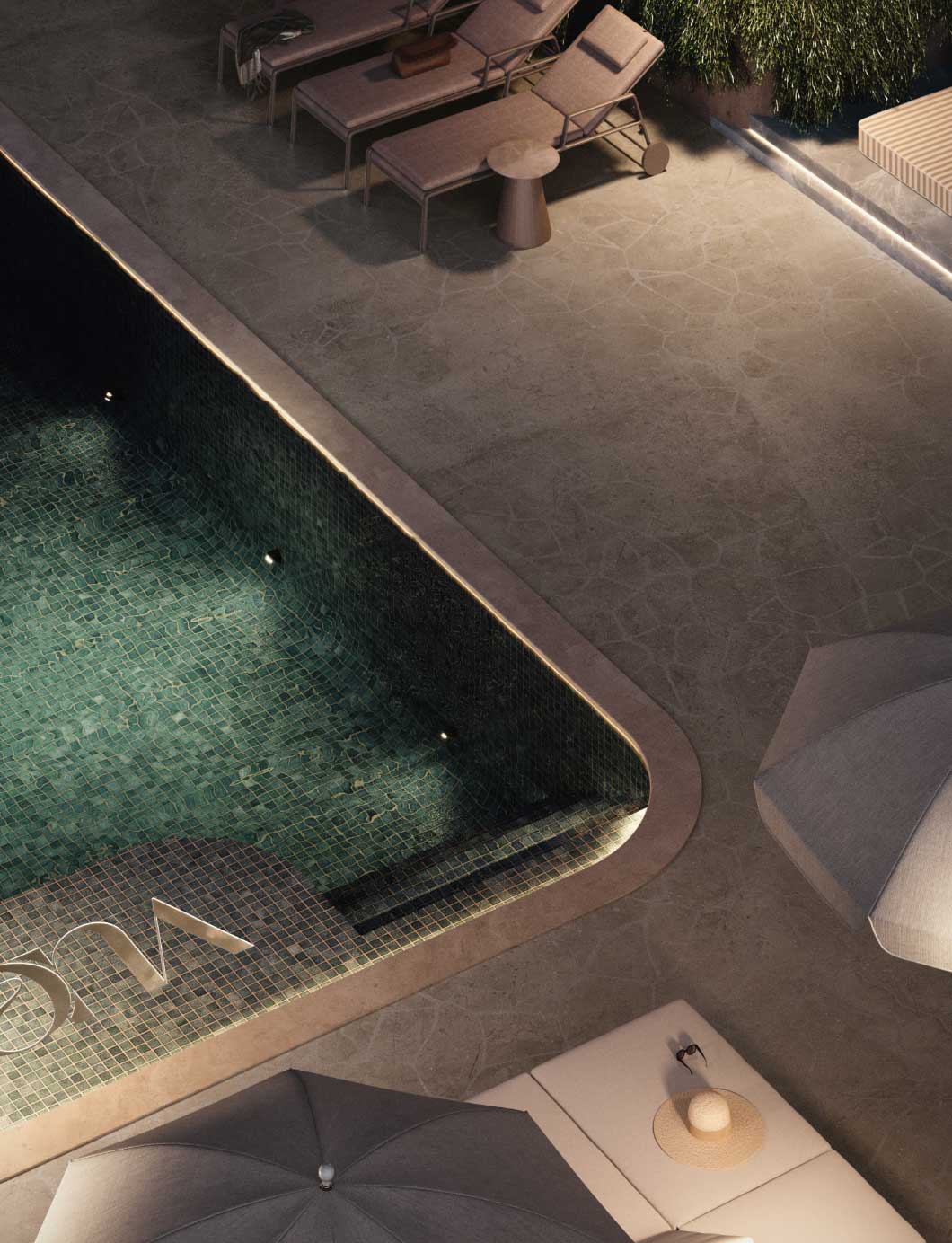 Relax and Entertain From Dusk to Twilight

Our dining area is perfect for hosting intimate gatherings, whether it's a poolside lunch with friends, a private dinner party, or simply an evening cocktail with loved ones. With access to the pool and other resort-style facilities, enjoy Vue's beachfront lifestyle amenities in privacy, style and comfort.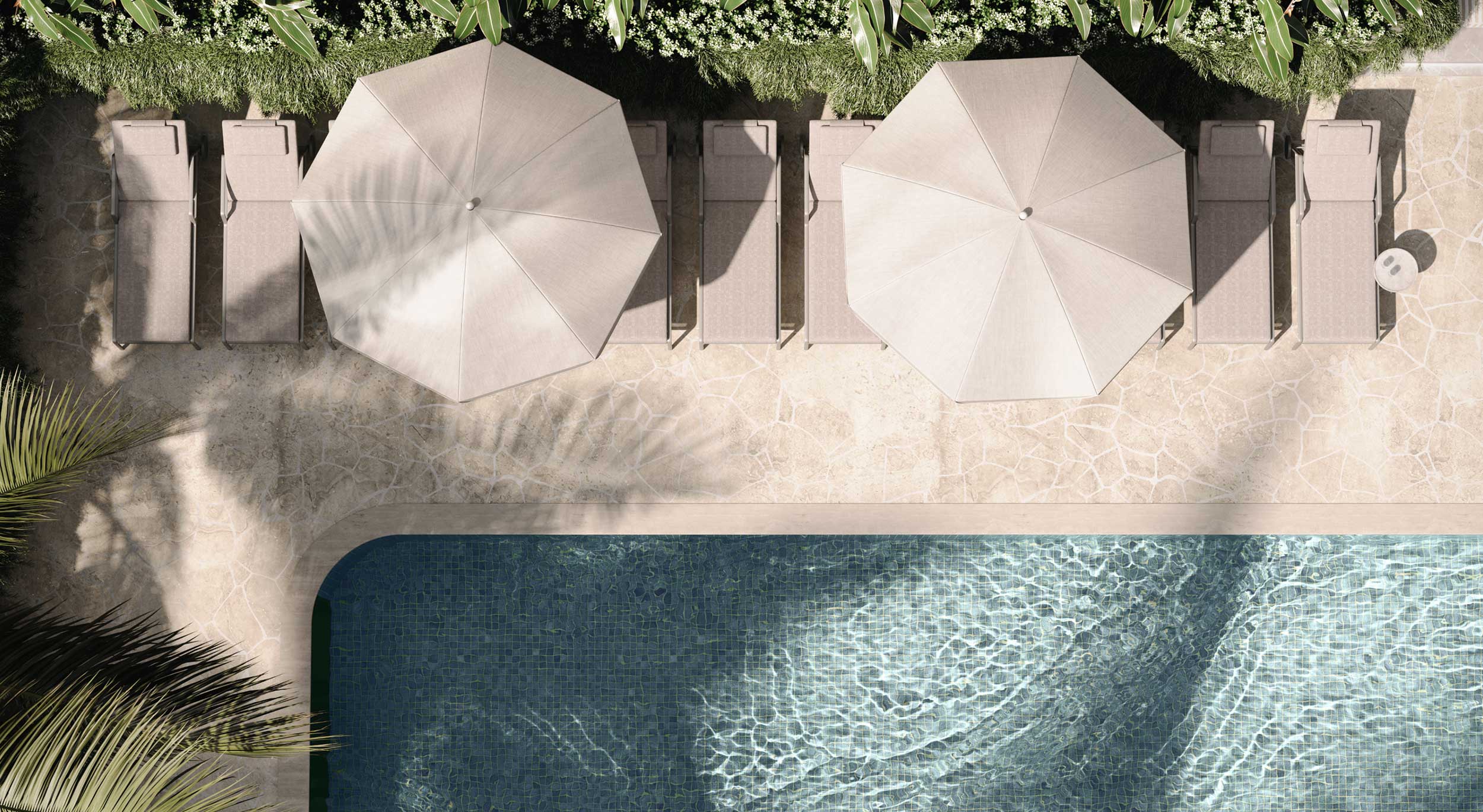 Blend Wellness & Gymnasium

We welcome you to Blend, a state-of-the-art gymnasium exclusively available to residents of Vue and a welcome addition to your new luxury coastal lifestyle.
Whether you're dedicated to a daily fitness practice or just inspired to stay in shape, Blend's range of cardio and strength-training equipment, free weights, functional training areas and recovery zones will cater to all your fitness needs and help you achieve your goals.
Located in the heart of Vue's wellbeing complex, Blend's stunning spacious design is a natural extension to your outdoor fitness. And with exclusive 24/7 access, you can work out at a time that suits you, day or night.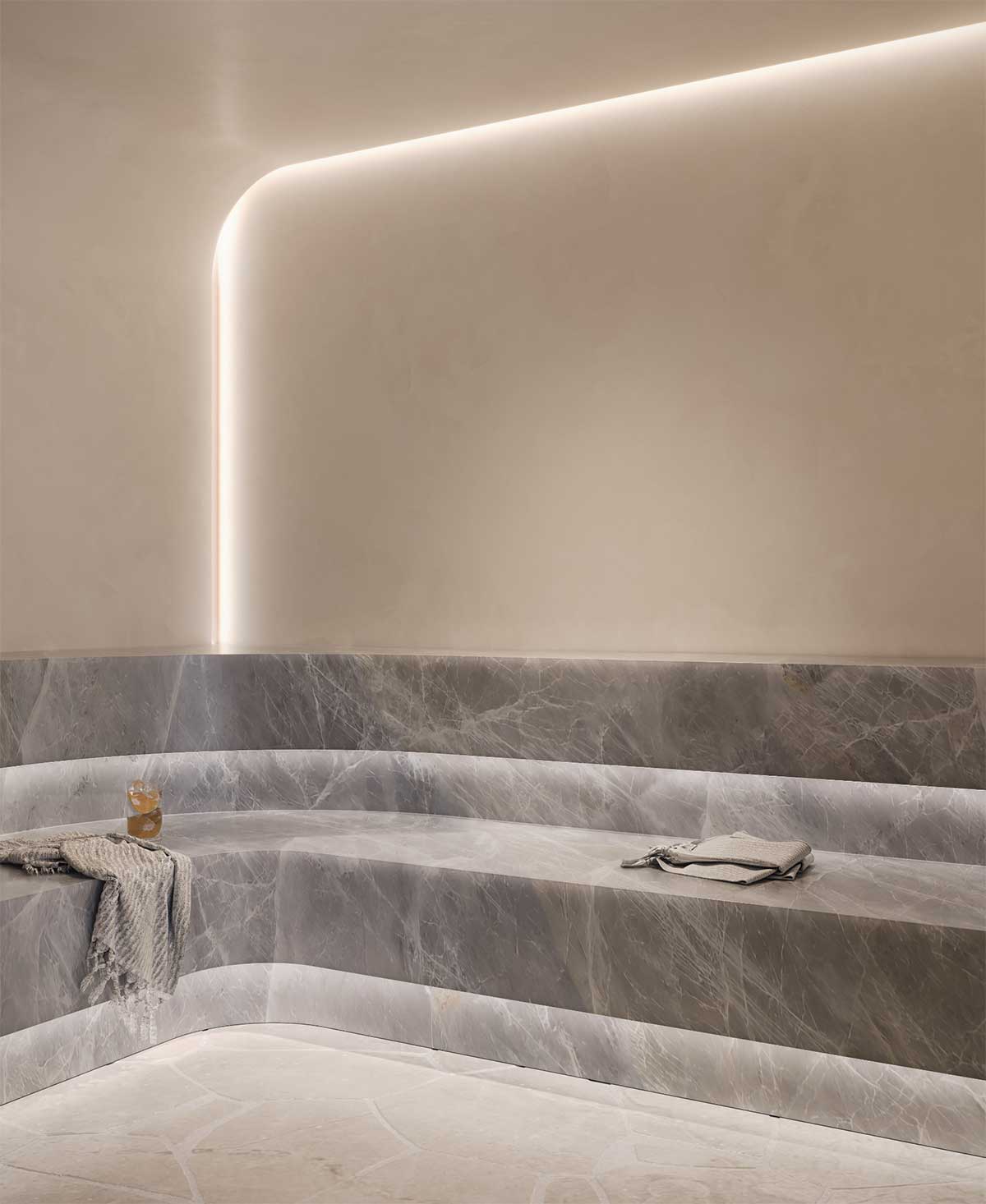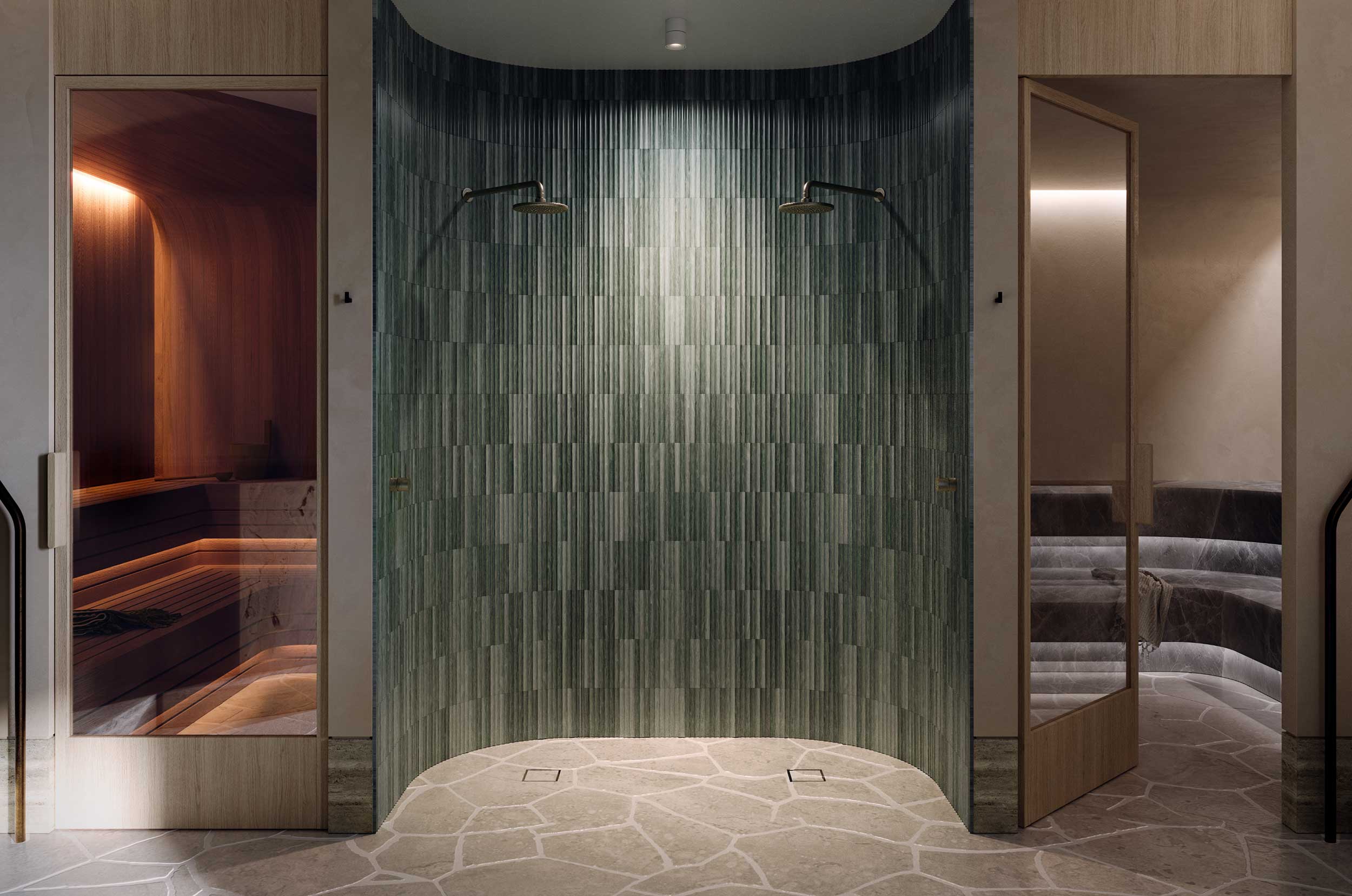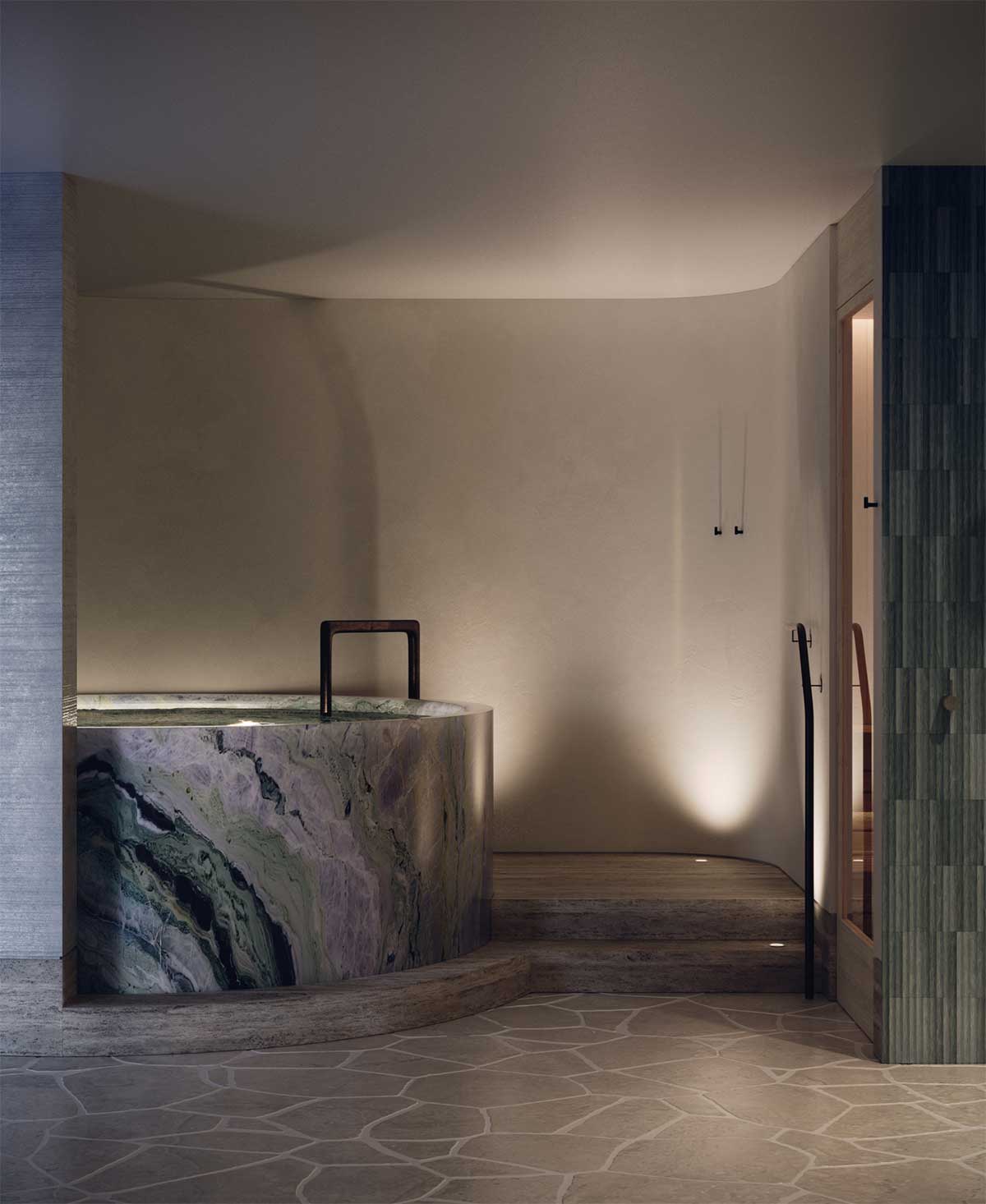 Reset Your System With Hot-cold Therapy

At Blend, our exclusive wellness retreat designed to help you achieve optimum health and relaxation, we believe in holistic wellness, and are committed to providing our residents with a transformative and healing experience.
Blend's facilities including a steam room, infra-red sauna, hot and cold plunge pool, all offering unique health benefits through temperature therapy and breath work.
Temperature therapy has been known to help improve circulation, detoxify the body, and reduce stress levels. Our hot and cold plunge pool, for example, is designed to stimulate the circulatory and lymphatic systems, promote muscle recovery, and increase overall energy levels.
In addition, our steam room and infra red sauna offer a range of benefits, including stress relief, improved sleep quality, and pain relief. Coupled with breath work techniques, you can achieve a deep state of relaxation, rejuvenation and inner peace.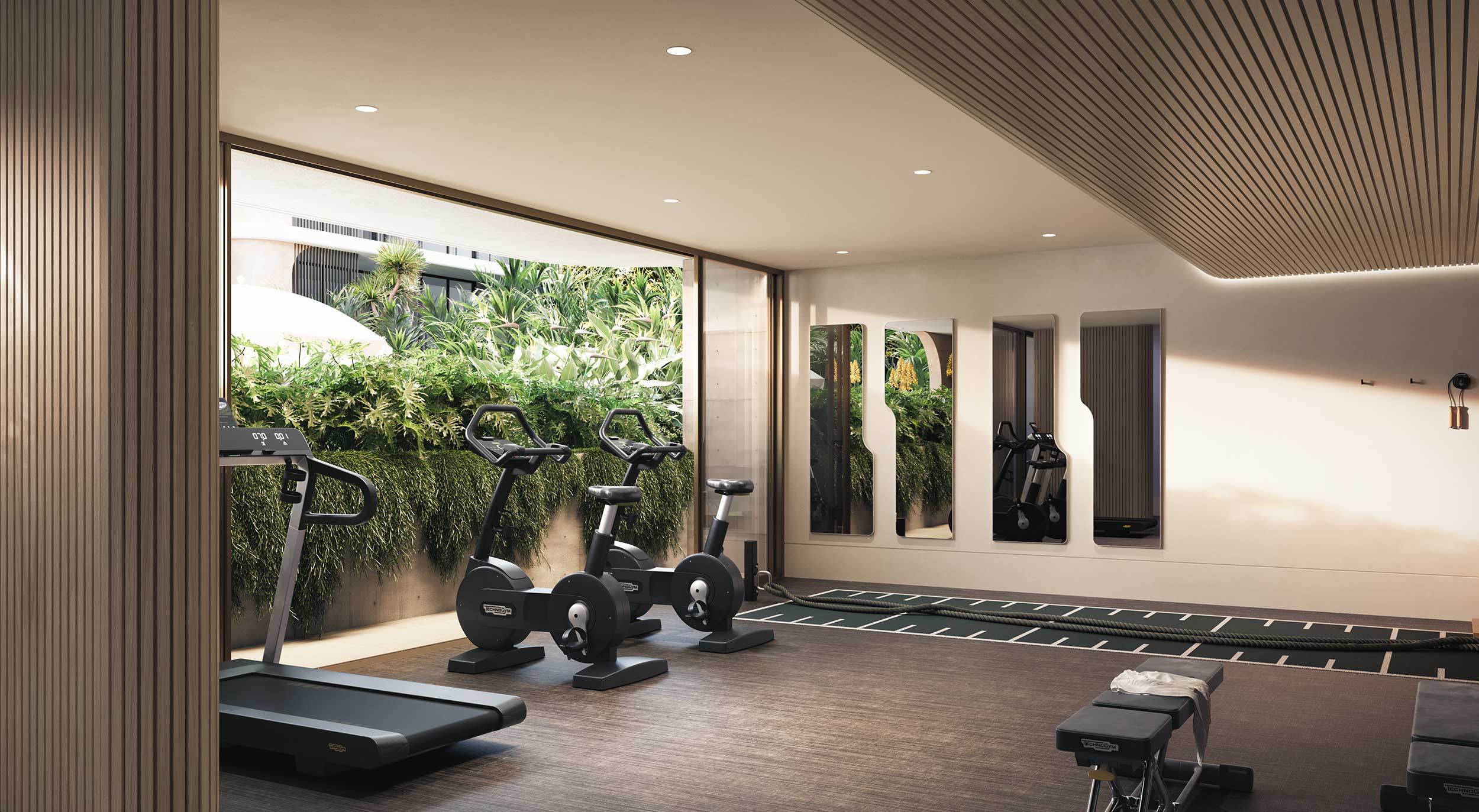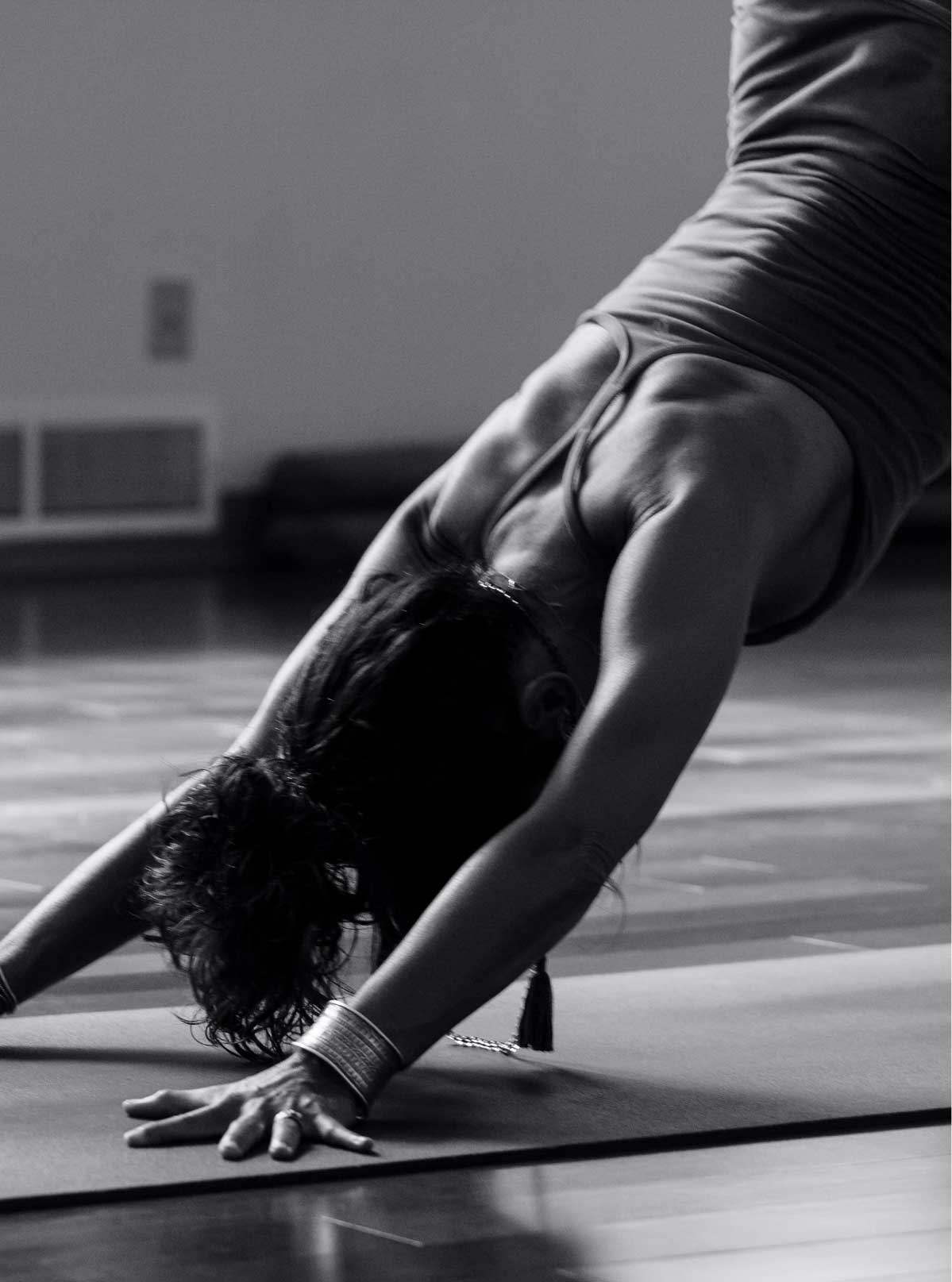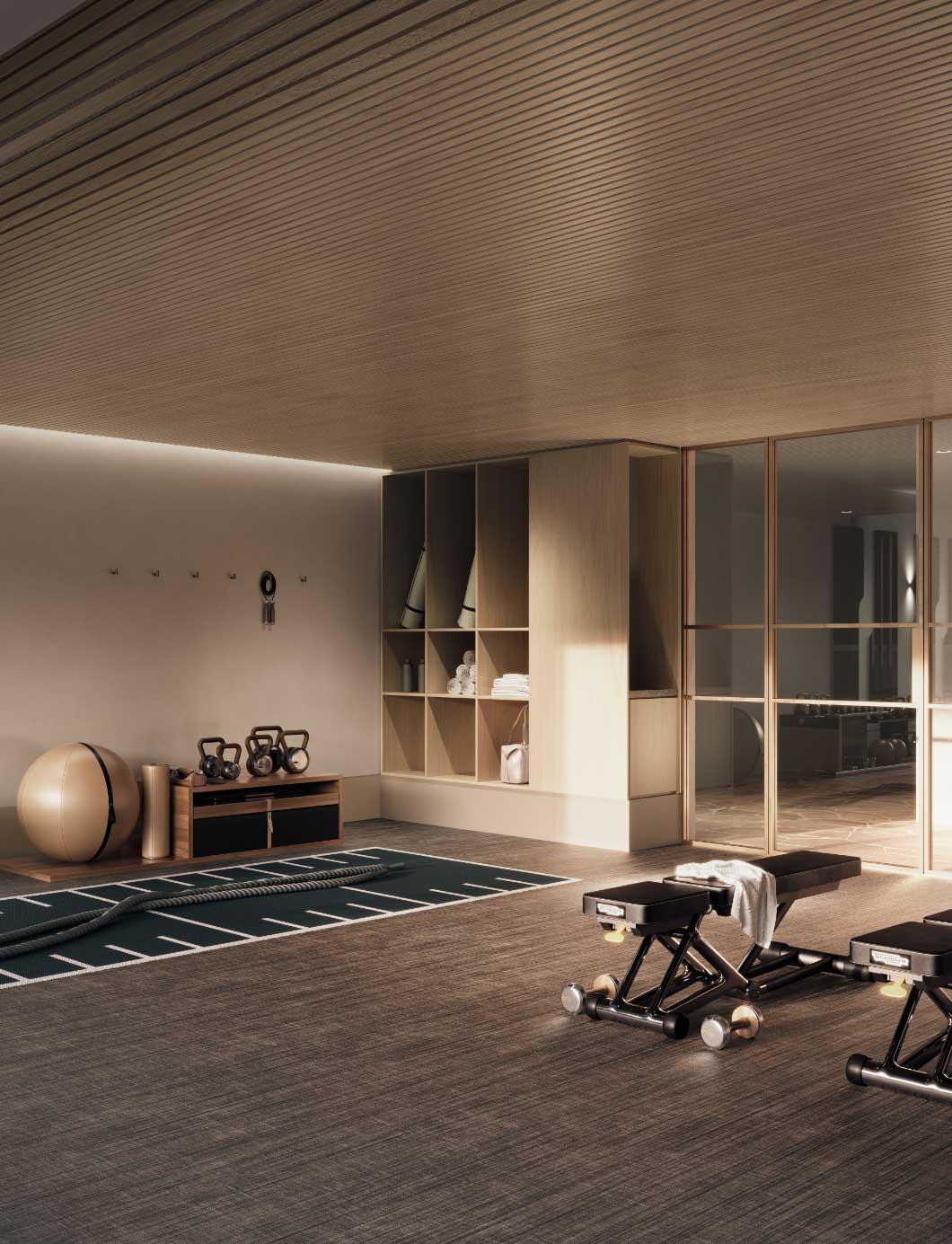 The Home of Wellness Rituals

Blend's wellness facilities and spaces were born of the belief that wellness is a journey, not a destination, and our facilities are designed to support you every step of the way.
Whether you're looking to build strength, increase flexibility, or simply improve your overall health, we invite you to join us and experience the transformative power of daily wellness rituals.
Blend's spacious and well-equipped wellness studio encourages you to incorporate healthy daily rituals and challenges into your life for optimal wellbeing. With a variety of equipment and facilities, you can work out alone for a tranquil, focused experience or train together for a social workout with friends and neighbours.

Our state-of-the-art gymnasium features the latest cardio and strength-training equipment, while our yoga and Pilates studio spaces provide a peaceful space for mindful movement and meditation.
Train to your own program, or invite a personal trainer to create a customised fitness program and advice to help you achieve your goals.