3 - 23 Kingsway, Cronulla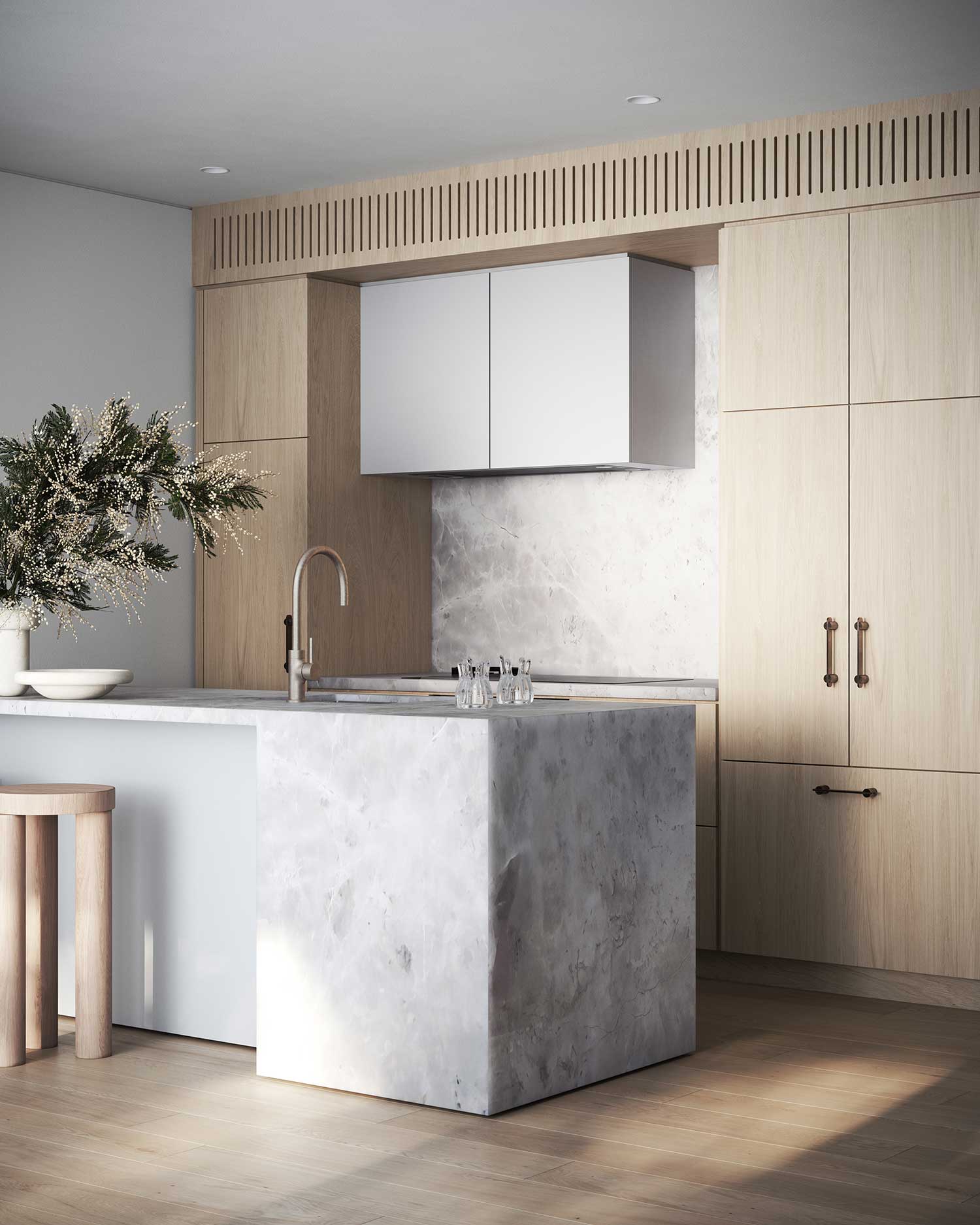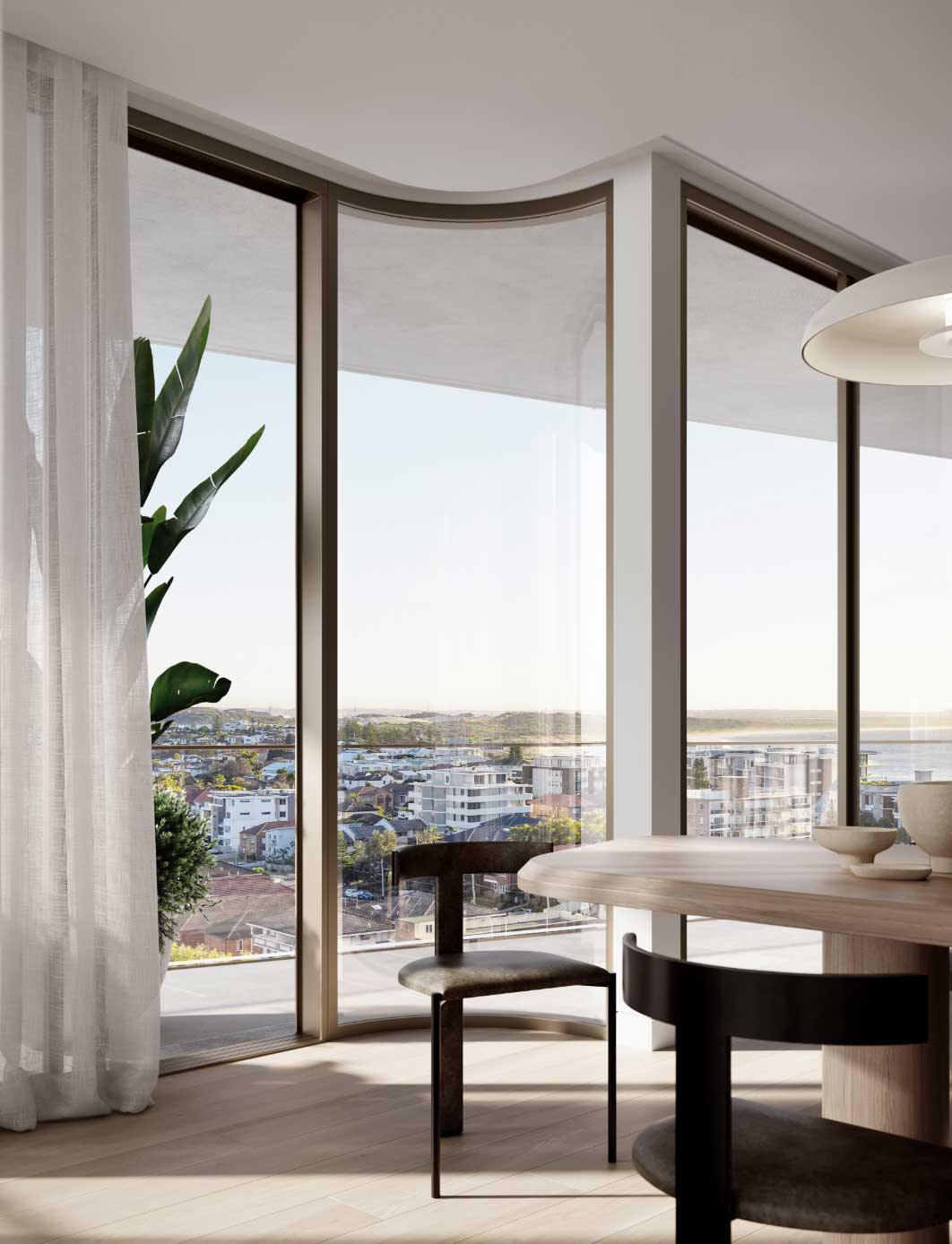 At One With the Landscape

Inspired by nature, infused with luxury and engineered for lifestyle. Explore an elevated design vision achieving the perfect blend of coastal and urban style.
We've envisaged the building form as inspired by raw, natural materials and the organic shapes of the coastal landscape; achieving a bespoke design approach that aims to be sympathetic and well-integrated within The Kingsway and its surroundings, so our residences, amenities and retail boutiques become one, an interrelated composition.
Design Vision Meets Execution

Inspired by nature, infused with luxury, engineered for lifestyle.
Nestled at the gateway to the jewel of the Sutherland Shire, Vue will boast 6x penthouses, 51x 3 bedroom apartments, 30x 2 bedroom apartments and 25x 1 bedroom apartments.
An architectural icon showcased by two eight-storey buildings that share a double-storey podium level of leisure amenities, sitting atop a full line Harris Farm and specialty retail stores.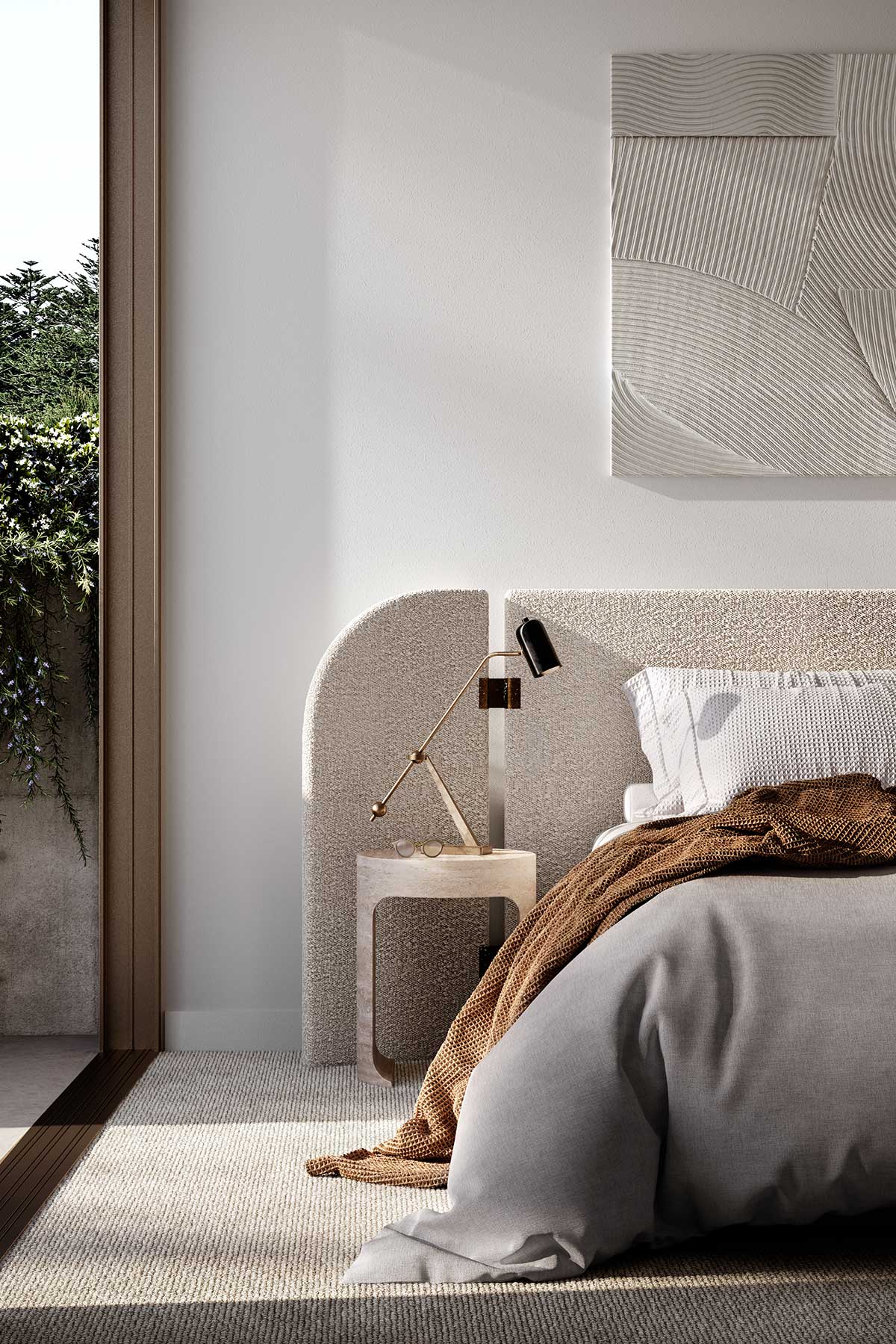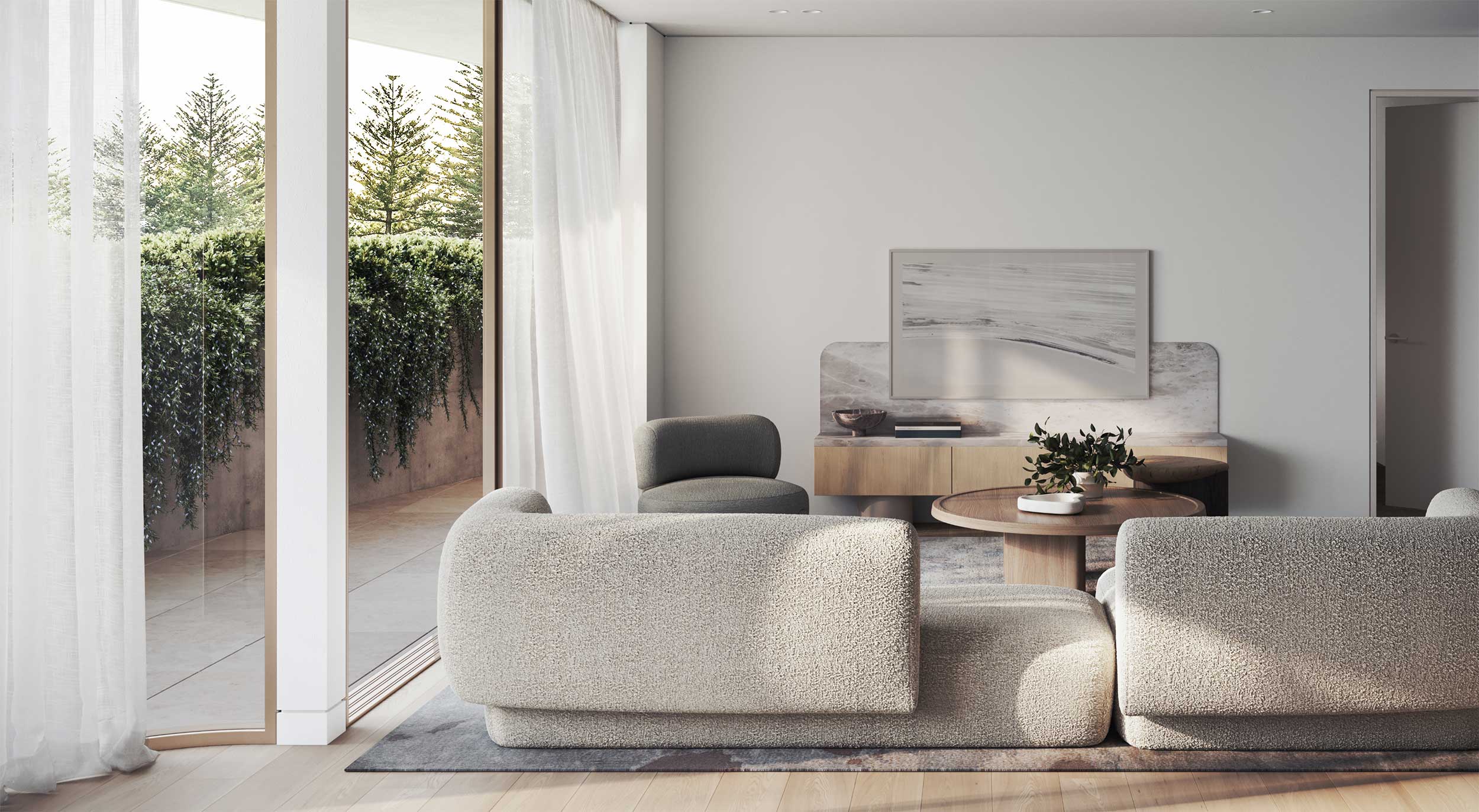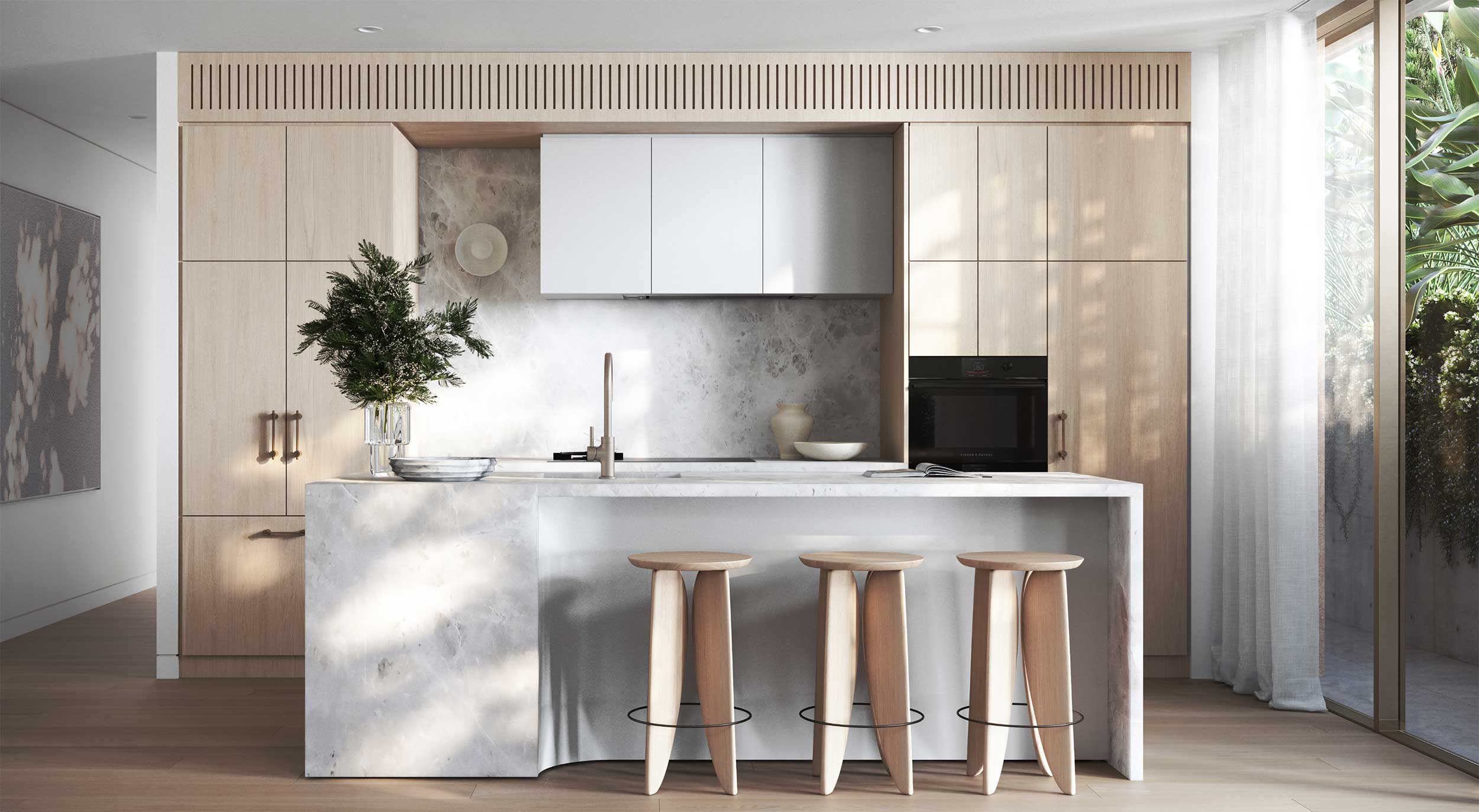 Vue was born of an architectural vision to embody effortless coastal luxury with organic forms of the coastline seamlessly blended with modern design, urban culture and natural finishes to create a sense of harmony and style that invites you to relax , unwind and be inspired.
Effortless Coastal Luxury

Coastal luxury interior design is characterised by a relaxed, effortless ambiance that reflects the coastline's natural beauty.
Whether lounging in the living room, or preparing a meal in the kitchen, you will feel immersed in the coastal atmosphere surrounding your home.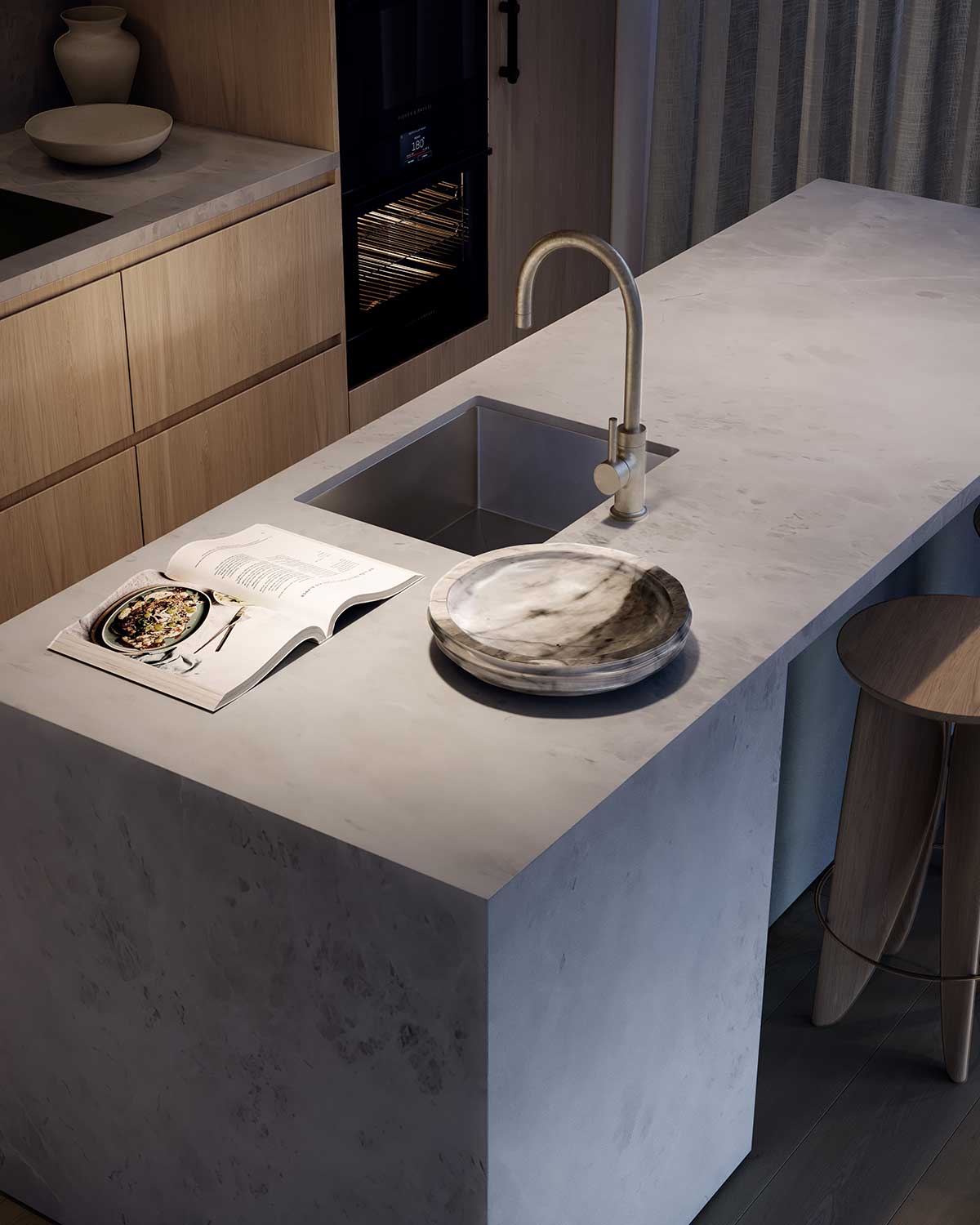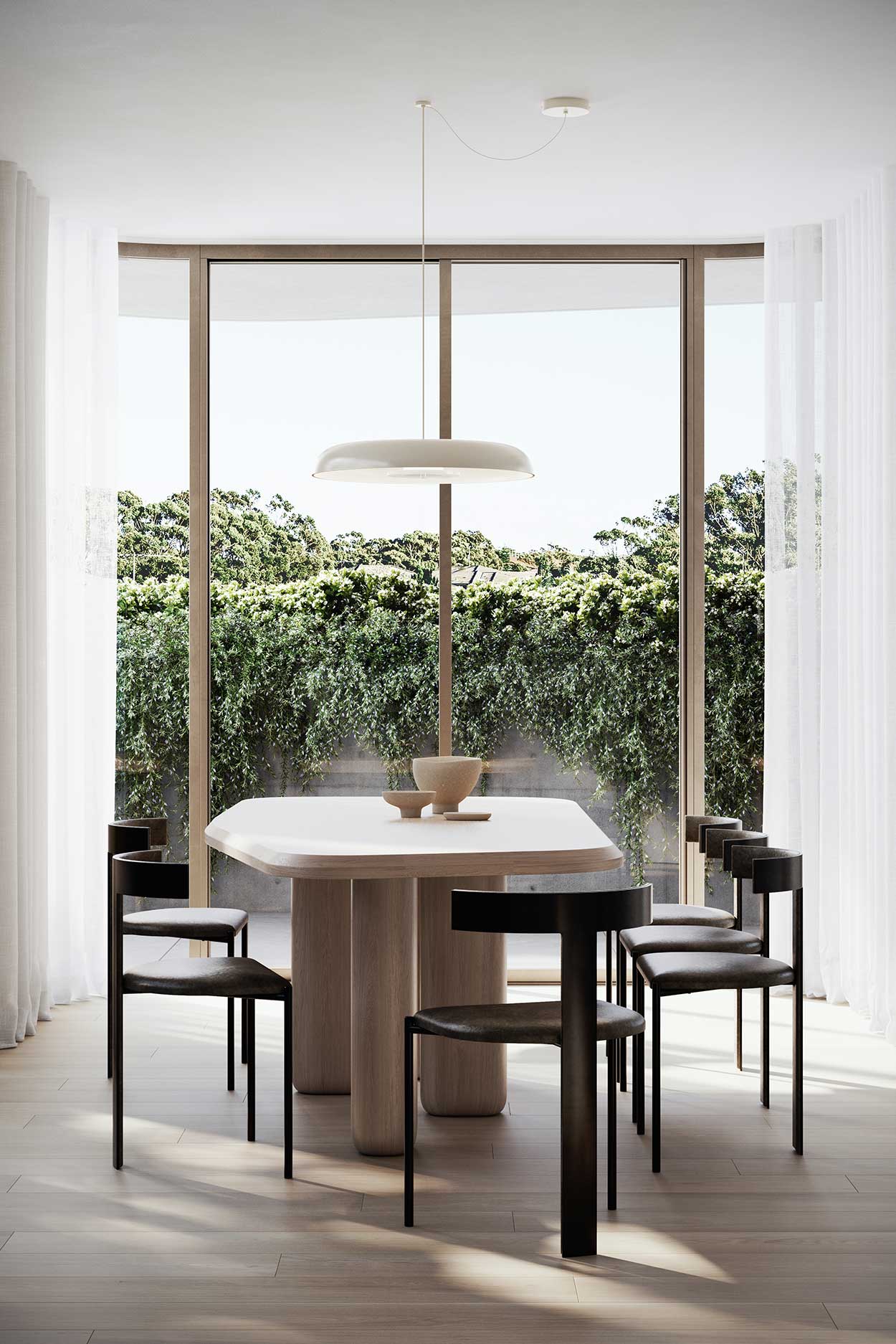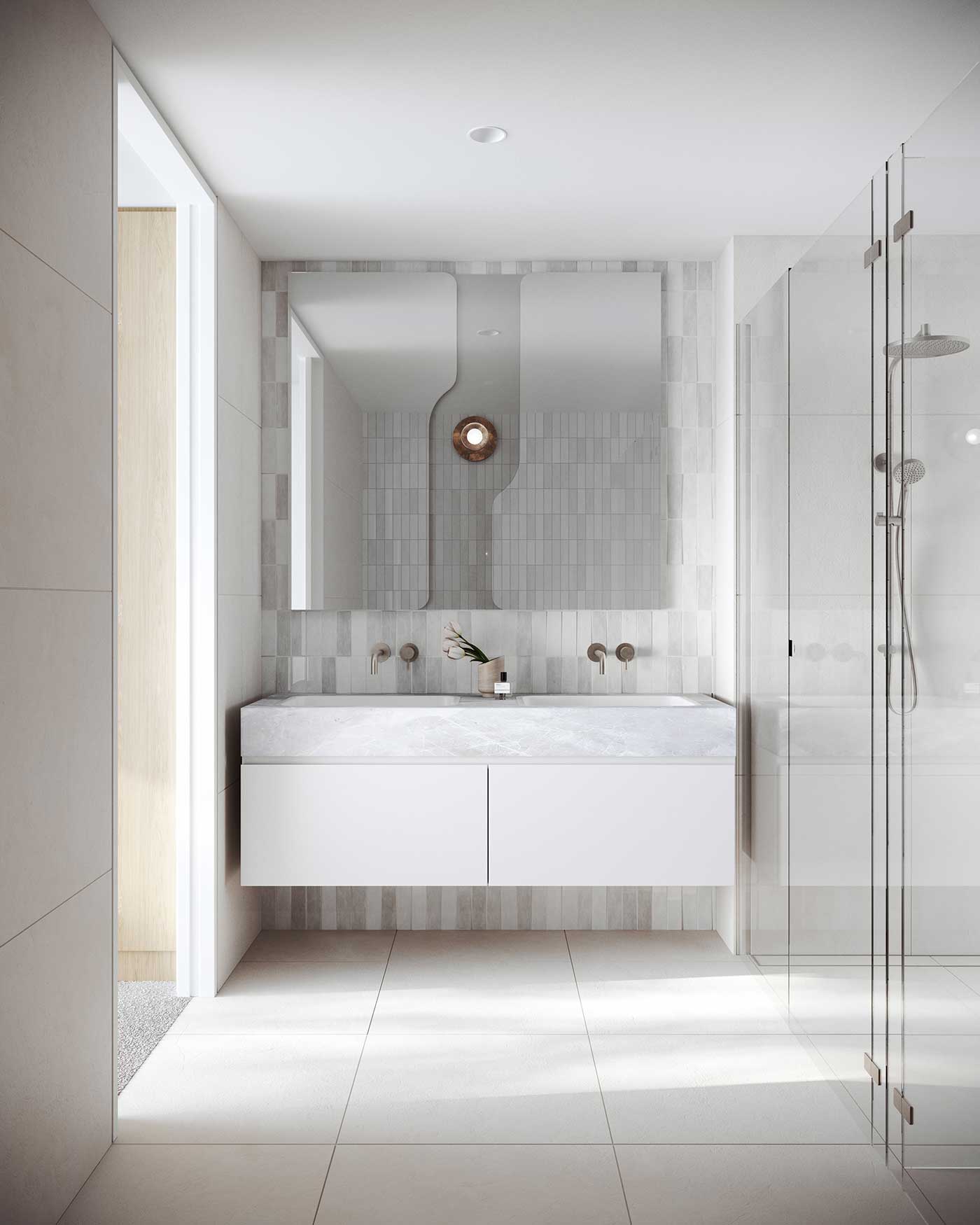 Vue's coastal luxury-inspired interior design scheme has been curated to reflect the beauty of the surrounding coastline.
Incorporating finishes, textures, and a tonal palette that references the natural elements of the natural environment's soft hues of stone, sand and beige, the use of natural materials like wood, marble, stone and linen, alongside woven textures and subtle grain patterning create a calming, soothing atmosphere of elegance and comfort.
The overall effect is a seamless integration of the indoors with the outdoors, allowing residents to feel connected to the natural beauty surrounding them.
Fisher & Paykel Appliances

Elevate your culinary creations and transform everyday tasks into cherished rituals with Fisher & Paykel's exquisite collection of luxury kitchen and laundry appliances.
Indulge in the art of refined living with Fisher & Paykel's distinguished 9 and 11 series appliances, each a testament to the brand's unwavering commitment to innovation and elegance.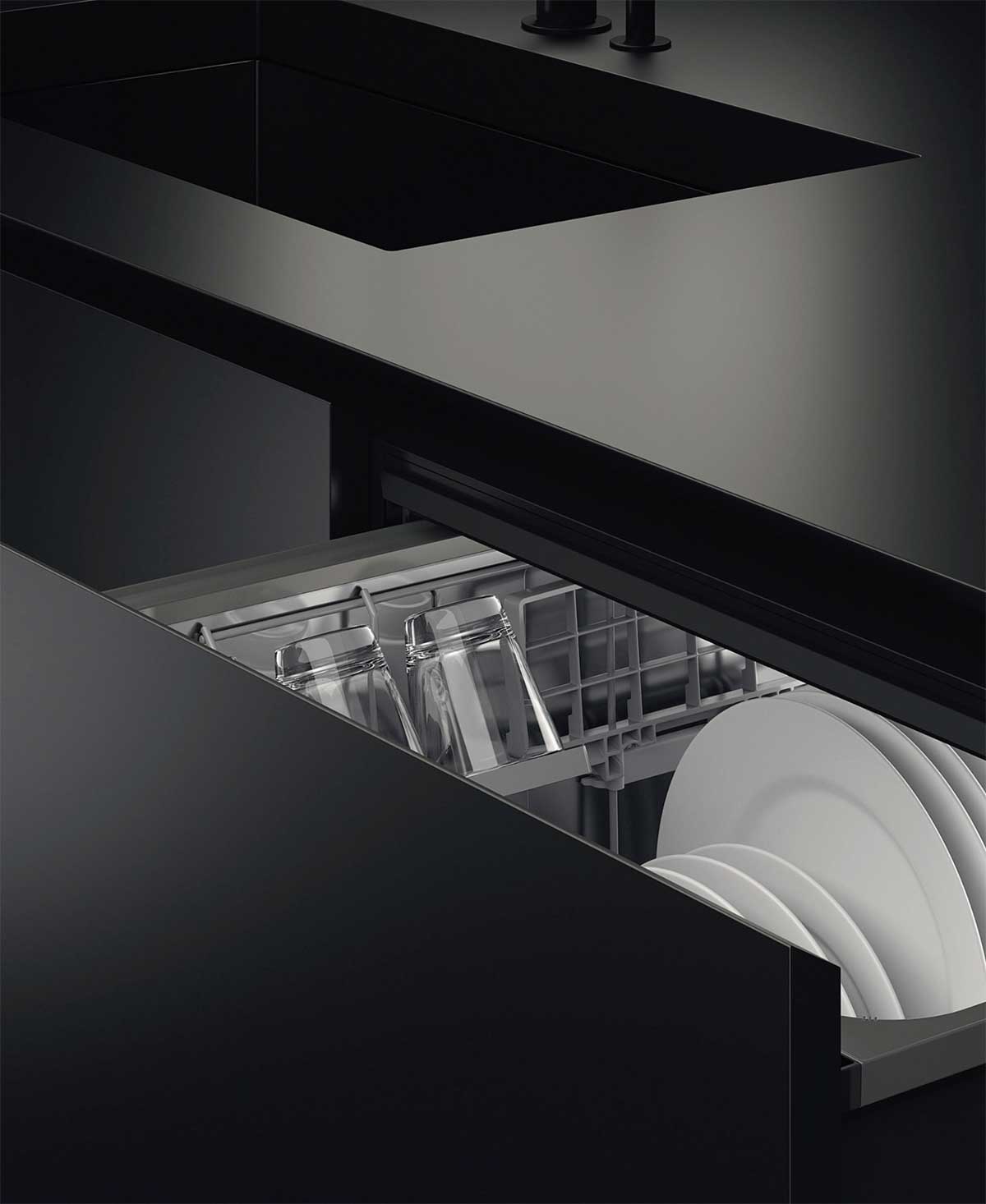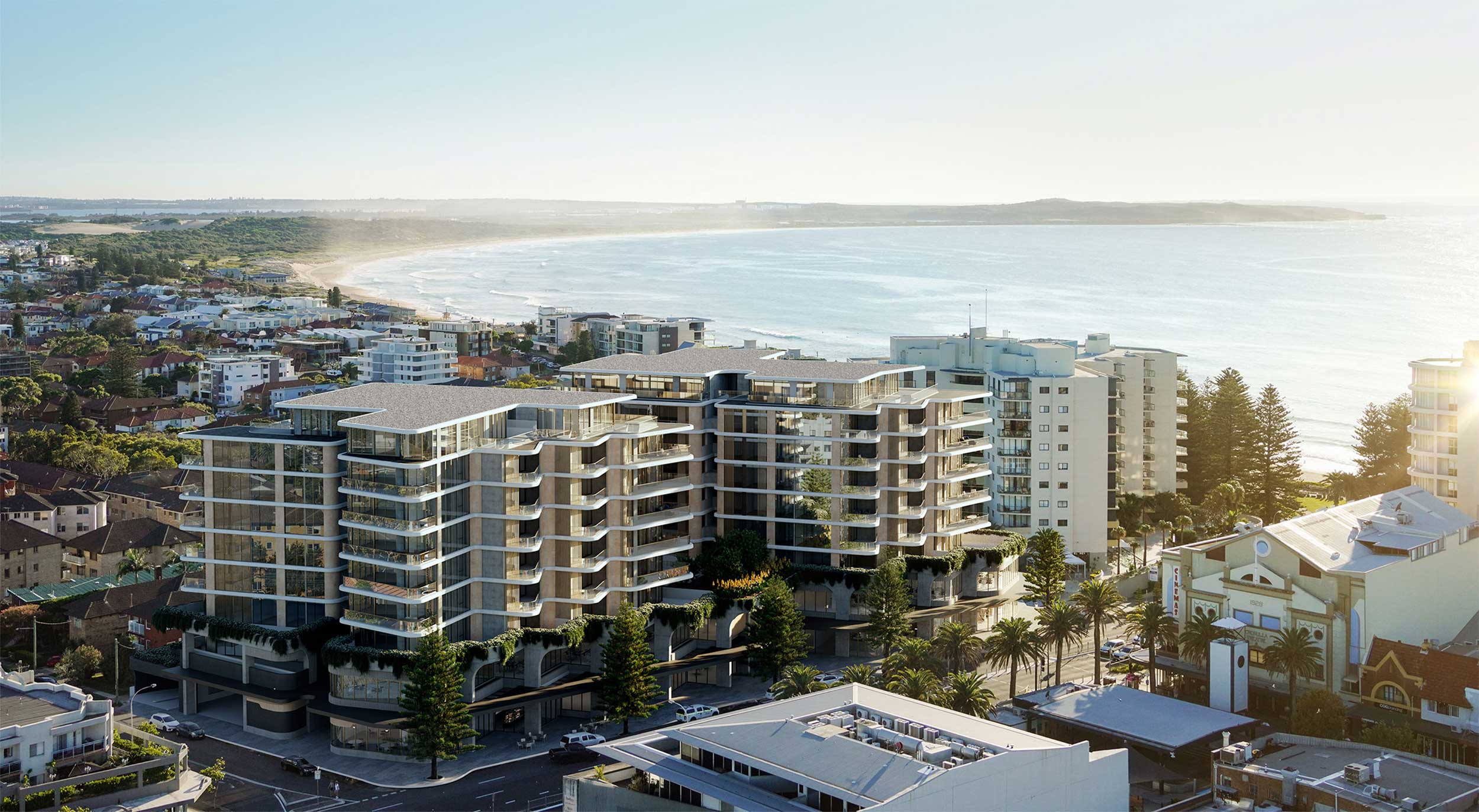 Entertain your friends in generous living spaces and balconies taking in the views, for the perfect blend of indoor and outdoor living.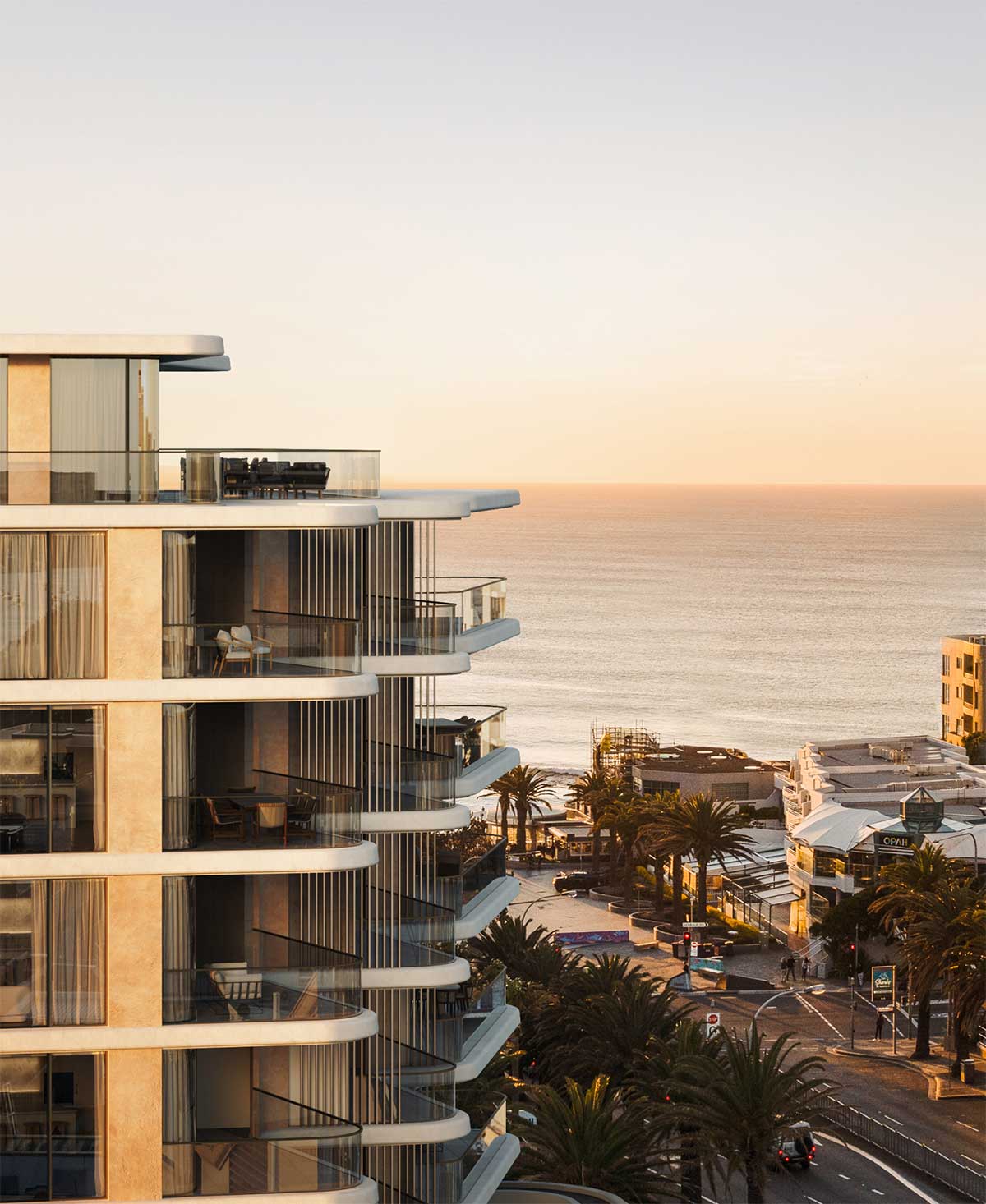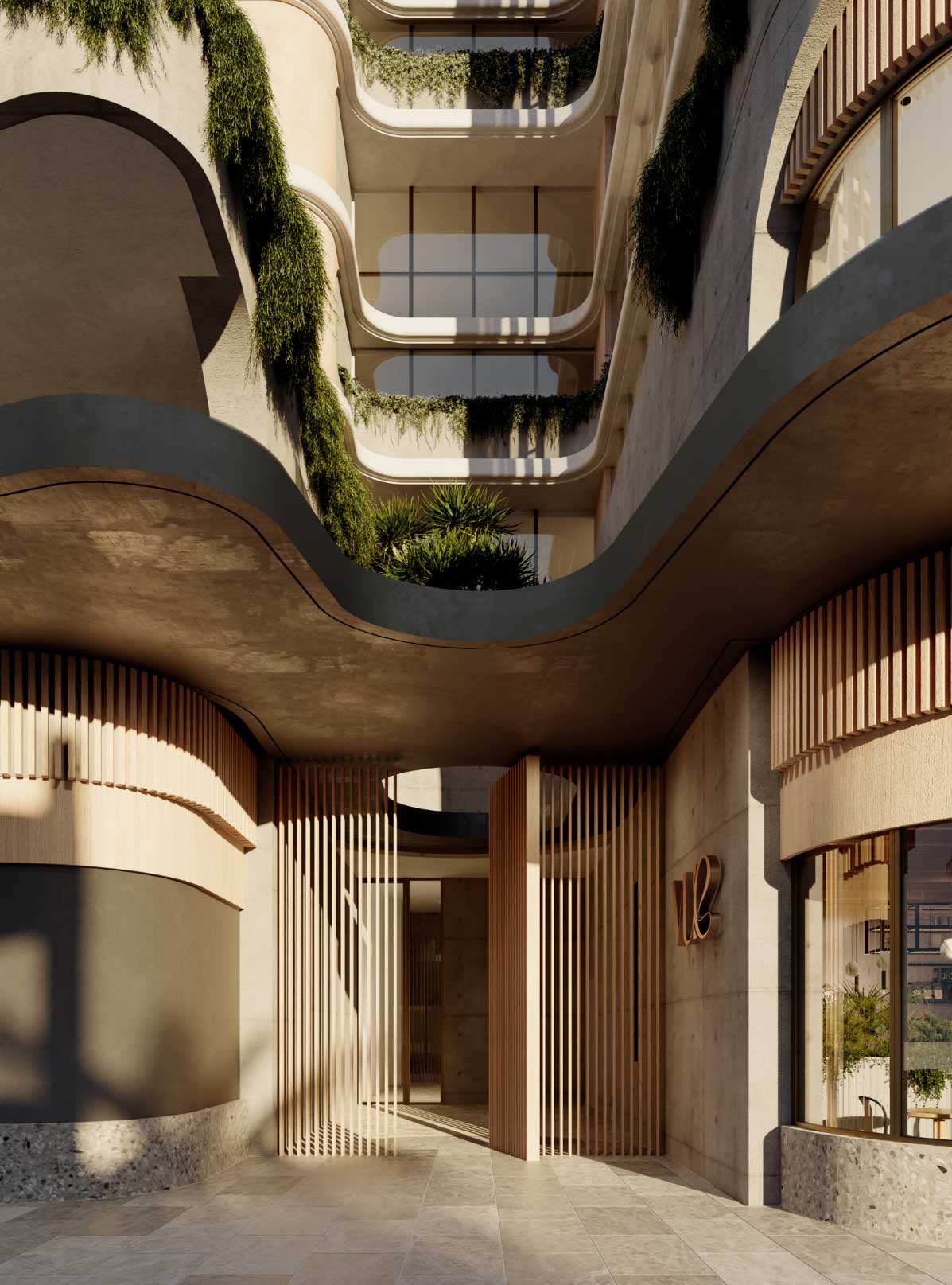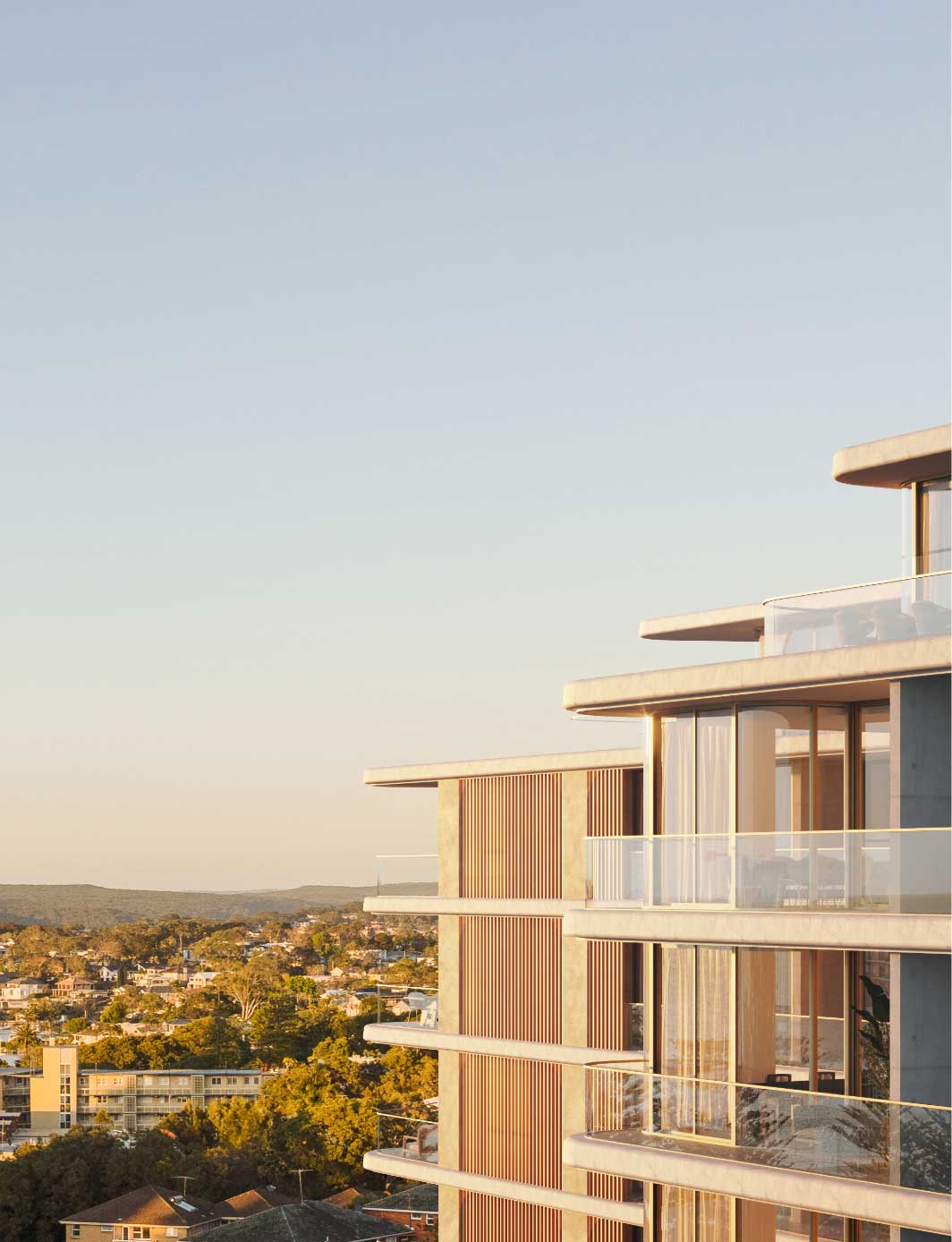 Where
Coastal Life is Intertwined

Take in the fresh air from the ocean's edge, or the views from the comfort of your home, embrace the calming essence of coastal life with your own personal oasis, right by the sea.