Prominent developer Allen Sammut has amalgamated all of the properties in the block opposite the northern end of Cronulla mall, paving the way for a $300 million development.
The proposed project will include commercial and residential components, including a full-line major brand supermarket, specialty shops and restaurants.
Sutherland Shire Council refers to the block as the Northern Gateway to the Cronulla Centre.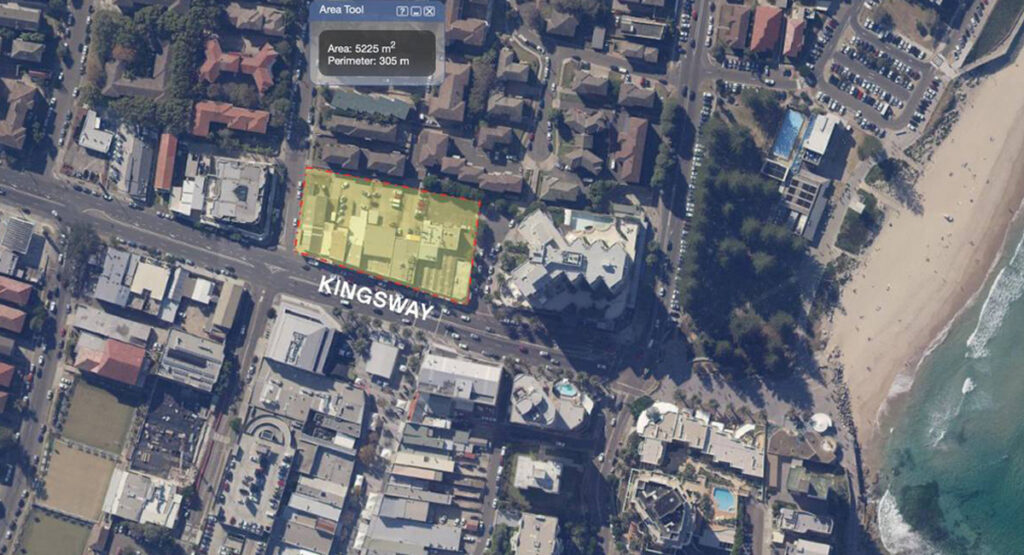 Sammut Developments, is also well on the way to gaining approval for a development on the Southern Gateway site, opposite the train station and next to Monro Park. The council is supporting a rezoning application for the site, to facilitate a development that will include a new hotel (hospitality only) and commercial offices.
Mr Sammut's other ventures in Cronulla have included Banc development, built around the former Commonwealth Bank building in the mall.
Mr Sammut briefed Sutherland Shire councillors late last year on his Northern Gateway plans when he successfully sought a quick decision on the purchase of one of the required sites – a small, council-owned car park at the rear of old shops and offices at 3-25 Kingsway, between Croydon Street and Abel Place.
Councillors were told the proposed development would comply with the local environmental plan (LEP) requirement of a maximum 30 metres (nine storey) building height.
This is a far cry from a development of 20-21 storeys proposed as an option in a 2017 council-commissioned Strategic Sites Report as part of the draft Cronulla Town Centre Public Domain Master Plan.
A development application (DA) will have to be prepared and approved by a planning panel before construction can start. No indication has yet been given on the timeline.
Sammut Developments teamed up with capital partner Alceon Group to successfully aggregate and acquire the Northern Gateway properties, which form one of the largest commercial sites in Cronulla.
The transaction was brokered by sales agents Highland Property Group and followed seven months of negotiations between the Sammut and Alceon joint venture and nine individual vendors.
A joint statement said the consolidation of "this iconic beachside gateway site will mark a new era for the local area".
"The 5,225 square metre site is centrally located in Cronulla across from the pedestrian mall which is about to be upgraded and is strategically positioned at the main entryway to Cronulla beach.
"On completion, it is envisaged the site will comprise a $300 million plus mixed use development including a commercial and residential offering, inclusive of a full line major brand supermarket and specialty retail and restaurants."
"The development will set a new benchmark in design, lifestyle and amenity.
"The vision for the site is in line with the quality and future thinking that Sammut Developments brings to the area."
David Highland, of Highland Property Group, said the project would be "a game changer for Cronulla".
Allen Sammut said his team was "extremely excited to have amalgamated the site and we look forward to seeing our vision come to life".